Summary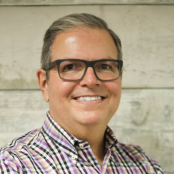 I solve the pain smaller companies encounter transitioning from the first engineers to scaling the team and introducing process. As I grow the team, I retain those valuable original team members, implement light agile processes, and create an open supportive culture. For larger teams, I help instill startup aggressiveness and attitude.
I started my career as a software engineer working on compilers and debuggers, moving to OS kernel code and drivers. I'm now focused on growing and retaining great teams while building complex high-availability web services and mobile apps leveraging technologies such as Node, Rails, Redis, Android Java, Objective-C/Swift, and SQL and NoSQL databases.
I've sold two startups to public companies. I also enjoy "paying it forward" by advising some exciting technology companies.
In my spare time, I enjoy sailing, hiking, and classic films. I also love architectural and industrial design, including mechanical watches and beautiful cars
Experience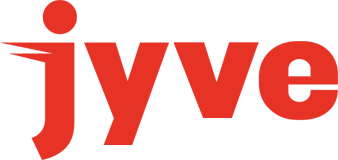 VP, Engineering
Jyve Corporation
April 2017 - Present
Connecting brands with on-demand talent to solve the biggest problems in the consumer goods industry.

Head of Corporate Engineering
eShares
November 2016 - April 2017
Platform allows companies—from seed stage to pre-IPO—to manage equity electronically.

VP, Engineering
Railway
June 2014 - November 2016
Bootstrapped a company building Loyalty App and related Bluetooth beacon technologies.

VP, Engineering
Groupon
August 2013 - June 2014
Led all engineering and test teams in San Francisco, building a visionary "merchant OS" platform for managing the operation of small businesses.
Click to see the Merchant OS vision video:



VP, Engineering and Operations
Mixr Inc.
January 2012 - April 2013
Acquired by Match.com for our ongoing business, technology, and team.
Stabilized unhappy team and helped them to refocus, remaining close friends with many. Created Mixr iOS app with personalized avatars moving through virtual, 3D-like environments such as clubs and cafes.
VP, Engineering and Operations
Line2
November 2010 - September 2011
Line2 app provides a real second phone number for sending and receiving calls and SMS/MMS. Reduced outages by over 50%. Created both Android and designed-for-iPad apps. Grew service to over 300,000 VoIP phone calls and over 800,000 text messages a day.
Click to see Line2 HD for iPad (also available for iPhone and Android):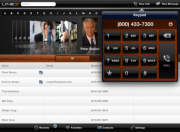 Director, Software Development
Citrix Systems Inc.
December 2007 - June 2010
Led development of GoToMeeting®, GoToMyPC®, GoToAssist® and all other remote services, used by over 100 million users. Created new apps for iPhone, iPad, and BlackBerry. Led agile methodology rollout across entire organization.
Click to see a sampling of GoToMeeting mobile and desktop apps my team created: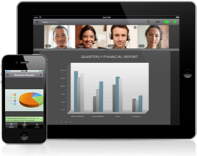 VP, Software Development
m2vc, inc.
March 2006 - December 2007
Hired a local engineering team and took the development of our web-based SaaS merchandising information exchange in-house. Created new mobile inspection app with dynamic forms created by drag and drop on the Web. Forms and data synchronized wirelessly in the field.
Click to see m2mobile inspection solution: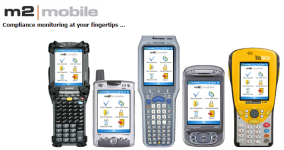 Director, Software Development
Oracle Corporation
November 2001 - March 2006
My entire development team joined Oracle following the acquisition of Indicast (see below).

VP, Engineering
Indicast Corporation
December 1999 - November 2001
Acquired by Oracle for our technology and the development team who created it.
Founders' first hire. Built engineering team and created a speech-driven all-audio news and information service. Co-inventor of three of the technology architecture patents from this work.
Technologies
Technologies my teams have employed:
Python, Django, Postgres, React, Rails, Ruby, RoR, Node.js, Redis, iBeacon, Bluetooth Low Energy (BLE), iOS, iPhone, iPad, Android, Objective-C, Swift, Cocoa Touch, Cocos2D, SmartFoxServer, Amazon EC2, ELB, Elastic MapReduce, Hadoop, Solr, A/B Testing, C++, Linux, Apache, Perl, MySQL, memcached, beanstalk, Zenoss, Chef, ejabberd, XMPP, Mahout, Oracle, DOM, XPath, XSLT, XForms, VoiceXML, XHTML, HTML, CSS, HTML5, CSS3, JavaScript, AJAX, jQuery, Flash, ActionScript, Mac OS X, C#, VB.NET, Windows Phone, SQL Server, IIS, ASP.NET, SOAP, REST, Java, JEE